Featuring the Ottawa launch for Browne's new poetry collection, The Hatch.
8pm
Thursday, May 14, 2015

Ottawa Art Gallery
Arts Court 
2 Daly Ave.
Ottawa, Ont.
Books available for sale and signature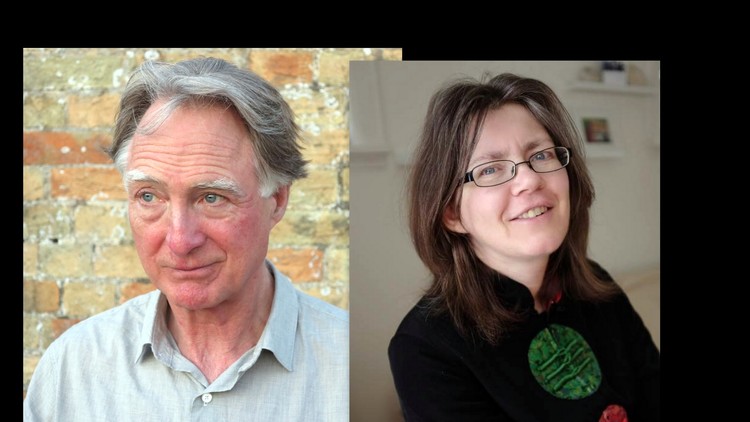 Pearl Pirie's 3rd collection, the pet radish, shrunken (BookThug, 2015) was described in Maisonneuve as "a radiant union of contemporary situations and classic themes." Pirie has over a dozen chapbooks, most recently Writing Sparks (phafours, 2015), today's woods (above/ground, 2014) and polyphonic choral of civet tongues and manna (unarmed, 2014). Host of Literary Landscape on CKCU FM, she gives workshops and talks on poetry for various organizations. She blogs and photographs Ottawa's rich, amazing literary scene.
Colin Browne is a poet, filmmaker and writer whose books of poetry include Abraham, Ground Water (a finalist for the Governor General's Award and Dorothy Livesay Poetry Prize), The Shovel (nominated for the ReLit Award), The Properties (a Dorothy Livesay nominee), and, most recently, The Hatch, published in the spring of 2015 by Talonbooks. He was an editor of Writing magazine and a co-founder of the Kootenay School of Writing, the Praxis Centre for Screenwriters and the Art of Documentary workshops. He currently serves on the board and is a frequent contributor to The Capilano Review. His documentary films include Linton Garner: I Never Said Goodbye, Father and Son and White Lake, nominated for a Canadian Film Award as Best Feature Length Documentary. He participated in the restoration of Edward Curtis' 1914 film In the Land of the Head Hunters and his current project explores the history and legacy of the Surrealist fascination with Pacific Northwest coast art in a forthcoming book, Scavengers of Paradise. Until recently, Colin taught filmmaking, film history and critical writing in the SFU School for the Contemporary Arts.

About The Hatch: This new collection extends Colin Browne's engagement at the margins of documentary where mythology and history are homologous with the present, where nothing is ever one thing—and nothing is itself for very long. These new poems are much concerned with autobiography and the colonial subject. There is also music in these pages, improvisations on the demotic, the lyrical, and the biological, and an engagement with writers and artists such as Anna Akhmatova, André Breton, Blaise Cendrars, Aimé Césaire, Marcel Duchamp, Sorley MacLean, Charles Olson and others whose presence alludes to the text's temporal origin as a journal or day book. In these new poems Browne refines and deepens his inquiry into the intersection of language and landscape, uncovering a rhythmic and political urgency in which the exchange of forms is lightning quick. This is a book of transformations. In The Hatch, the serial poem discovers its true vocation as collage.